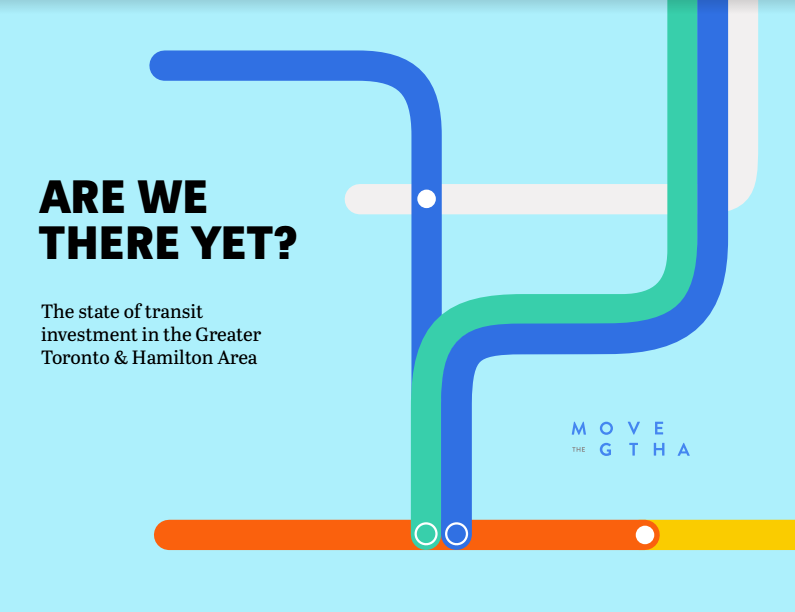 This week Move The GTHA, a regional transit advocacy coalition co-founded by CodeRedTO, released a new progress report on The Big Move, the provincial transportation plan. "Are We There Yet?" is a discussion of the state of transit investment in the Greater Toronto & Hamilton Area, and the accompanying backgrounder covers all sources and details.
Recent coverage:
Originally announced in 2008, with a 25-year project timeline, it is appropriate to review progress and assess where the province and all partners need to improve.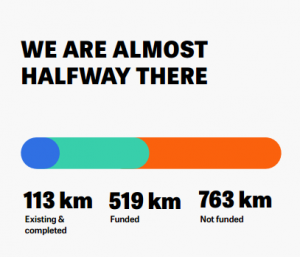 It is important to recognize that significant progress has been made: nearly half the planned rapid transit and regional transit improvement kilometres have been funded or completed. But key projects remain unfunded, and the regional transit network will not function efficiently and effectively with only the current projects in construction – more is needed to catch us up after decades of stagnation and political cancellations.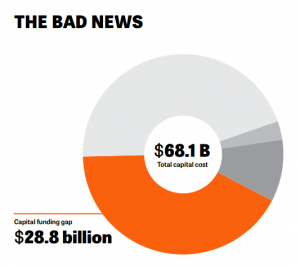 In addition to the above-noted capital (construction) funding gap which remains, the report also notes the highly-problematic lack of operations funding: there are currently zero new dollars allocated or even identified for operations and maintenance of the extensive regional rapid transit network, within any of the GTHA transit agencies or the provincial government. As public transit is a service, not a profit centre, municipalities may be on the hook for increased spending without any increased support.
By comparison, even the new York University extension to the TTC Line 1 subway, opening in late 2017, will require an additional $30 million in annual funding for operations – more than a 1% property tax increase on its own. Each new line will have subsidy requirements to be run effectively and not be simply dusty tracks seldom used.
Our report lists several specific requirements for the government:
Capital funding strategy and revenue sources to complete the plan
Operations funding strategy and revenue sources
A transit summit among all levels of government, regional transit agencies, and stakeholders, to ensure alignment in development, funding, and support
The report also lists requirements for the public:
Communicate with your elected representatives at all levels to share your support for properly-planned, properly-funded rapid transit across the region
Participate in the Metrolinx Big Move Review to share your feedback on projects
Share your ideas and information with neighbours in your community and encourage everyone to speak up about the importance of investment
Read the full report and detailed backgrounder