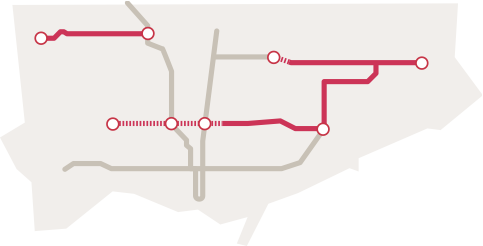 Today, Toronto's city council voted to put LRT back on Sheppard Ave, finishing the resurrection of the Metrolinx 5 in 10 plan after Mayor Ford unilaterally killed it on his first day in office.
#CodeRedTO is very proud to have played a tiny part in extending rapid transit to hundreds of thousands of Torontonians.
Over the coming weeks and months, we'll be continuing our information and education campaign as the construction of Toronto's largest-ever rapid transit network re-starts and continues.
Many thanks to our supporters and those who have offered constructive criticism. And thanks go most of all to the 25 councillors who supported LRT in Toronto.