In April and May CodeRedTO held a series of public meetings in Etobicoke (Jane and Finch, and Richview Gardens), Scarborough (Malvern), Leaside (Thorncliffe Park) and East York (Danforth and Coxwell) to share detailed information with the public on transit expansion projects happening in and near their communities. Metrolinx also presented information about future transit funding and their research into how other regions around North America and the world have paid for major transit expansion.
Invited were all Toronto city councillors, and all nearby provincial MPPs and federal MPs, and turnout was most impressive! Some councillors chose to not respond to our invitations to events in their wards but we extend our sincere thanks to the following elected representatives for attending:
Councillor Mary Fragedakis, ward 29
Councillor Paula Fletcher, ward 30
Councillor Janet Davis, ward 31
Councillor Mary-Margaret McMahon, ward 32
Councillor Maria Augimeri, ward 9
Councillor Chin Lee,  ward 41
MPP Peter Tabuns, Toronto – Danforth
MPP Michael Prue, Beaches – East York
CodeRedTO extends an open invitation to any community organization or elected representative who would like more information on transit presented at their event to contact us at any time. We have presented for MPs, MPPs, city councillors, and the University of Toronto, and we only use information from official sources and checked by transit agency officials.
To review our presentation, just click below to download the PDF version of our slides.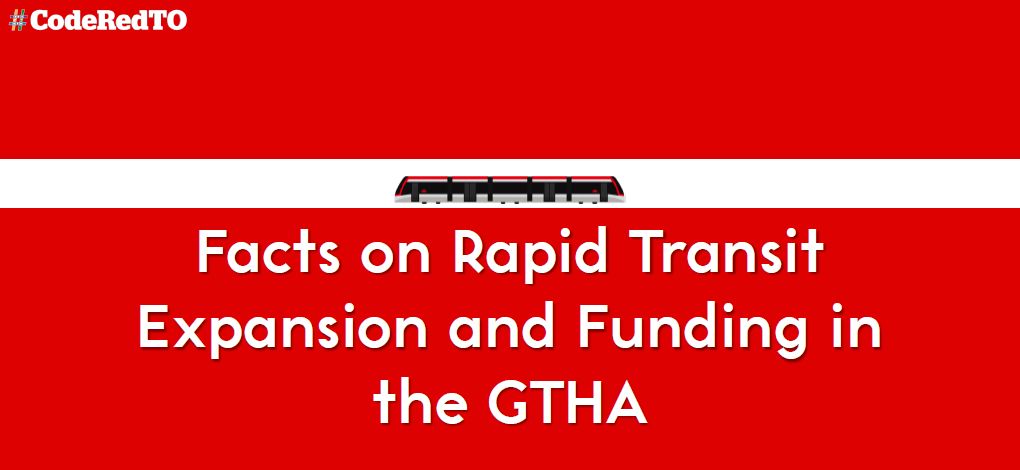 Some great questions were raised during our presentations, and we will share detailed answers soon. If you have any questions on transit expansion or funding, email info@coderedTO.com and we will get answers from the experts.