CodeRedTO partner Pembina Institute has released an important new report detailing some of the major success factors on current Ontario rapid transit projects, and how they can be applied in future.
Most opponents to new light rail projects in Ontario aren't opposed to rapid transit in general, but actually take issue with the process and how decisions are made.  Best practices like engaging early, being transparent, and working closely with developers and landowners can go a long way to making a project more likely to succeed.
What's key is that communities can learn from one another as we quickly implement new rapid transit.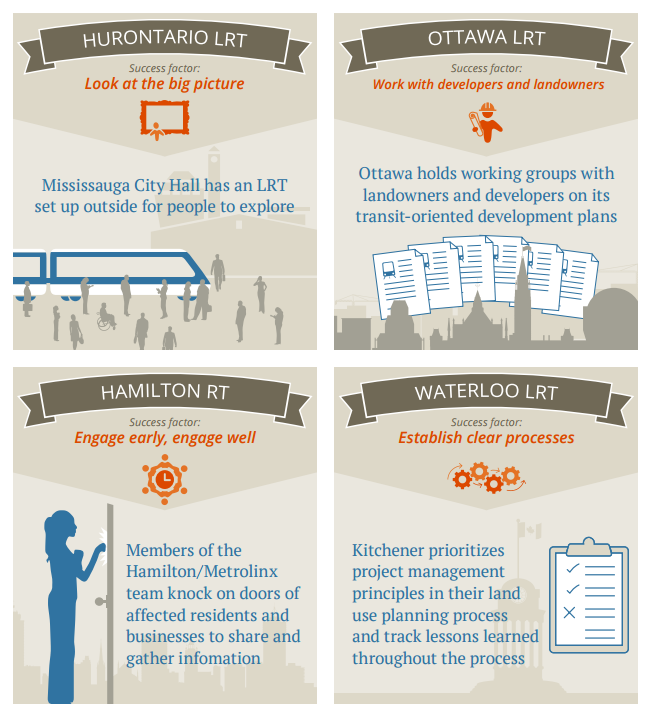 Says Pembina:
The current roll-out of rapid transit infrastructure in Ontario is one of the biggest infrastructure builds in the province's history, with over $30 billion in investment from the Province of Ontario and major inputs from the federal and municipal governments. With such significant investments at stake, it's important to get the process right.
In this report, we examine engagement and planning processes around ongoing rapid transit projects in four Ontario communities to better understand the challenges and success factors associated with these efforts.
The full report, Getting on Board, can be viewed here: http://www.pembina.org/pub/getting-on-board