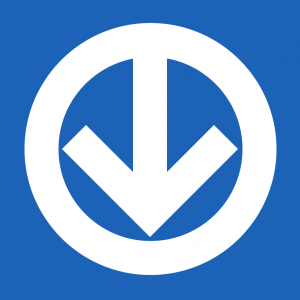 On this day in 1966, Canada's second subway opened in Montreal, at the time roughly tied with the Toronto region for population. Today the Toronto region's population is over 50% larger than Montreal's but the two systems have complex histories with fascinating points of similarity and contrast.
Both cities had dreamed of subways since before the First World War, with an alliance in Montreal using the phrase "a perfect subway" in 1910, while Toronto fought an election and referendum over a subway the same year. While Toronto was able to afford to open their first subway segment in 1954, Montreal opened 12 years later, just in time for (and partly as a result of) Expo '67.
Expansion of the systems has been stop-and-start in both cities, as government budget balances and election promises competed for attention. In the last 20 years only four new stations have opened in Toronto – all on the low-ridership suburban Sheppard line – while in Montreal only three stations have opened in the last 28 years! However, the Metro has been built as a stronger network for decades, with four distinct interchange areas in the city, compared to Toronto's more linear approach of longer and longer straight lines outside the core.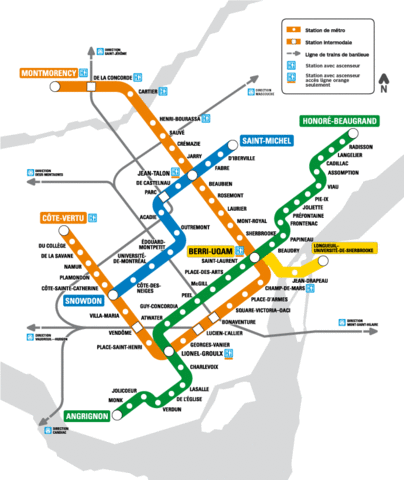 The cities have leapfrogged a bit on network expansion for many years, with Montreal's current network showing the benefit of strong investments and funding in previous decades while Toronto for the most part stagnated and bickered. Today though the Toronto region sees multiple construction sites as Metrolinx and the TTC work together (-ish) on a massive increase in network capacity and options across Toronto, most especially with the 19km Eglinton Crosstown LRT and its 10km high-capacity tunnel through midtown.
Related to expansion is of course the financial situation of each network: with fairly comparable ridership levels, the Montreal transit agency receives over $1.10 per rider in subsidy, and covers about 57% of its operating costs from fares. Toronto's TTC on the other hand is subsidized significantly less than Montreal at just $0.89 per rider, and has to cover about 78% of its operating costs from fares. While these numbers fluctuate year to year, the overall comparison has remained similar for many years.
Funding for transit remains a challenging point for both cities. While politicians frequently hold photo opportunities to cut ribbons and dig dirt for new projects they found election-promise funds to build, the money to actually operate the new lines – to pay operators, to clean them, to repair the vehicles, to pay for electricity to run them – is often harder to extract as the politicians move on to their next ribbon-cutting and lose interest.
Toronto transit buffs often discuss the Eglinton West Subway, a line which began construction but was then filled in after a change of provincial government. (Just a short 21 years later this is being finally built as part of the 19km Eglinton Crosstown LRT!) Interestingly Montreal has its own "missing line," with their "Line 3" or "Red Line" having never gotten past the planning stages. A connection to Île Sainte-Hélène with its Expo '67 event venues was considered a higher priority, but the line colour and number have remained reserved for future use.
The two systems have interesting differences as well. Montreal's Metro is 100% underground, and its vehicles run on rubber tires, creating a vastly different soundscape for riders. Bombardier is suppling new subway cars for both Toronto and Montreal with open gangway design, but Montreal also still uses some of its original subway cars, while Toronto's oldest cars have been long since retired after their years of harder, environmentally-exposed work.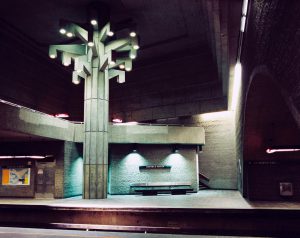 Not just aurally but also visually the Metro is a different universe for the Toronto visitor, with stations built as vast monuments of brutalist concrete. Related to this is the accessibility of the stations – just nine of 68 stations are accessible with elevators so far, while Toronto has about 50% of its stations now accessible. Both systems are working quickly (but not quickly enough!) to rectify this.
Happy birthday Montréal Métro from your friends in Toronto!